Our Unique Process
Our Frescados family is passionate about tortillas when it comes to using recipes and techniques we've perfected over the past 30 years. How have we refined this art of baking?
We combine traditional flavors and unique ingredients with attention to detail and quality that deliver an authentic, versatile tortilla to delight your entire family. Our premium ingredients – such as canola oil and sea salt – ensure every batch of Frescados tortillas are fresh and flexible, fluffy and pliable.
We mix our tortilla dough in small batches and press individual balls of dough to ensure that every Frescados tortilla is fresh from our ovens to you. Combining small-scale baking with advanced, modern technology, we are able to provide a consistent, home-style tortilla to your local grocer.
Frescados is dedicated to creating the highest-quality premium tortillas and wraps available today.
H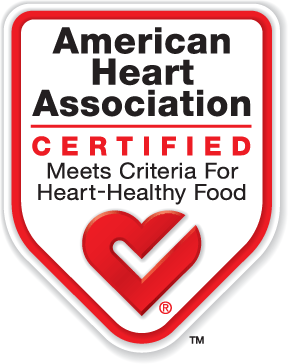 eart Healthy
Every Frescados flour tortilla is made with heart-healthy canola oil, which is cholesterol free and lower in saturated fat.We use just the right amount of sea salt for a flavorful, premium tortilla option.
Frescados flavored wraps are 100% whole grain and are certified by the American Heart Association as a Heart-Healthy option.

High Quality Ingredients, Sourced Locally
Only the highest-quality ingredients make it into our premium products and many of our ingredients are locally sourced in the Midwest.
Our Commitment
We value our Frescados fans and take great pride in providing safe quality products for you to serve to your family and friends to enjoy. We are confident when you taste a Frescados tortilla, you will Taste the Freshness™ that makes our products so unique.